Did you know that 93% of consumers are more likely to buy again from a company that offers excellent customer service? On the other hand, up to 80% of consumers would buy somewhere else after having a bad experience.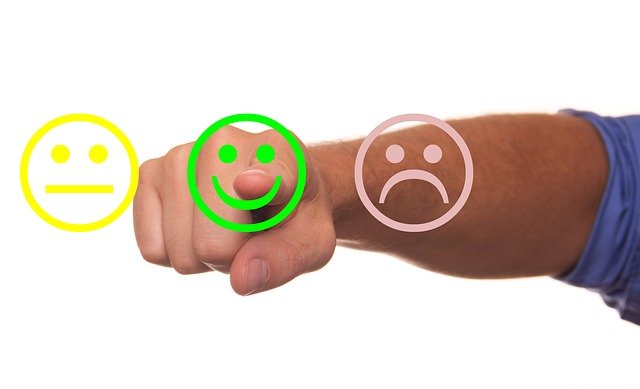 You've probably heard that customers are more likely to share a bad experience they had with a product or service than a good one. And while 100% satisfaction is nearly impossible, we always have opportunities to improve customer service in some way. By investing in your customers having a good experience, you increase their satisfaction rate, their retention and therefore your profits.
But you're probably wondering, "Where should I start?"
In this article we will talk about tools you can use to measure your customer satisfaction and know how to increase it.
How to measure customer satisfaction?
First you must know what your current situation is, because if you don't know where you need to improve, you won't be able to improve. Measuring customer satisfaction allows you to detect current problems, diagnose potential problems and make better decisions. To do this, there are different tools that you can use, here are the most effective ones:
1. Customer satisfaction survey
A very common, but very useful tool is the customer satisfaction survey. Satisfaction surveys allow us to easily measure how satisfied our customers were with our services, products or with the attention of our team.
Keep in mind that to obtain relevant information from your customers through surveys, you must ask relevant questions. Here are some examples:
How long have you been using x?
How often do you use x products or services?
What would you improve?
On a scale of 1 to 10, 1 being completely dissatisfied and 10 being completely satisfied, how satisfied are you with our products/services?
How likely are you to purchase x product/service from us again?
How likely are you to recommend our company to someone you know?
How did you find out about us?
2. Live chat
If you have a live chat on your website, you can analyze information from your customers' past conversations with your team, usually they are the ones who will share information about their experience, either positive or negative. In the chat you can also ask for their feedback directly and include a short satisfaction survey before the end of the conversation to know how their experience was in the chat.
3. Email
If you have your customers' email addresses in your database, you can send them satisfaction surveys through marketing mailings to know their general opinion of your company. A marketing software can help you achieve this more effectively.
Another way is to email follow-up surveys after your customers have an interaction with your company, to know their immediate opinion:
Upon making a purchase.

Upon completion of a project/service.

After they contacted your support team.
4. Social media
It is very common now that customers post their opinion about their experience (bad or good) with your company in their social networks, they can even ask for support from your team through them. Collect all that information and capture it in your database, if you need more information you can do surveys on platforms like Facebook, Instagram and/or Twitter, this way your customers or followers are the ones who will provide you with valuable information.
With all this information you will get from your customers' experience, you can understand what things you are doing right and what things you can improve and innovate to grow your business. You will now have a better guide on what to do to satisfy your customers' needs and take your customers' feedback into account for future strategies.
In a world where there are thousands of competitors, providing your customers with an extraordinary experience is something that definitely makes a difference. If you want to learn more tools to provide better customer service, do not hesitate to contact one of our consultants.
Contact Us
We'd Love To Hear From You!
If you have any questions or comments about this article or are interested in learning more about our business consulting services, we invite you to contact us. We'll be happy to assist you.
---
References:
Photo by Tumisu on Pixabay