In the digital age, an email is an invaluable tool for companies looking to increase their sales and strengthen their relationship with customers.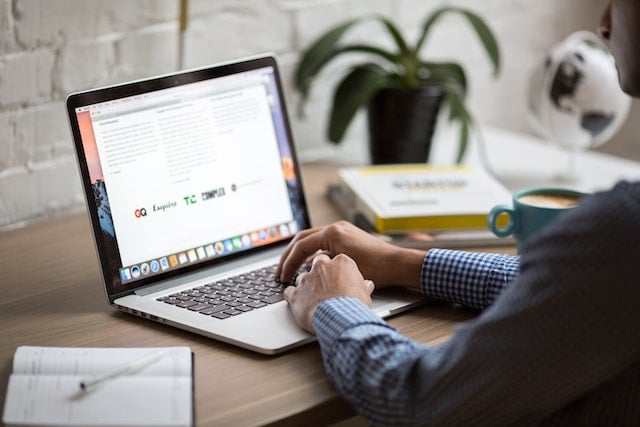 In fact, according to Statista, in 2021, there were around 4.1 billion users, and the number of email users worldwide is expected to reach 4.6 billion in 2025.
Strategies to Increase Sales Vía Email
Therefore, businesses must implement effective email strategies to increase sales and customer loyalty. Here are some strategies to achieve this:
1. Email list segmentation
Email list segmentation refers to dividing your email list into smaller, more specific groups based on common characteristics, such as geographic location, interests, or purchase history. Segmentation allows you to send more personalized and relevant emails, which increases the chance that the recipient will open the email and make a purchase or action.
Mailchimp says targeted emails have a 14.32% higher open rate than non-targeted ones.
HubSpot's CRM tools and email automation enable the segmentation of email lists based on different criteria. This allows for highly personalized and relevant emails to be sent, increasing the chance of converting subscribers into customers.
2. Email automation
Email automation allows you to send emails responding to specific events or user actions. For example, you can set up an automated welcome email to send to new subscribers to an email list or a follow-up email to send to customers who abandoned a shopping cart without completing the purchase.
According to HubSpot, automated emails have a 70.5% higher open rate than non-automated emails. HubSpot's CRM tool enables email automation, allowing you to send personalized and relevant emails to customers based on their online behavior and purchase history.
3. Attractive email design
Email design plays an essential role in email effectiveness. An attractive and professional email design can grab the recipient's attention and increase the chance that the email will be opened and read.
According to Constant Contact, 66% of email recipients prefer to read emails with attractive images and designs.
HubSpot's CRM tool offers a variety of mobile-optimized and customizable email templates, allowing you to create visually appealing and professional emails.
The email subject line is an essential part of your email strategy, as it is the first thing the recipient sees in their inbox and can influence whether or not the email is opened. While there's no magic formula for creating the perfect subject line, here are some research-based tips to help increase your email open rate:
Personalized Subjects: Subjects that include the recipient's name or customized information have a higher open rate than generic subjects. According to Campaign Monitor, personalized emails have a 29% higher open rate than non-personalized emails.


Short, snappy subject lines: Short subject lines that fit the recipient's mobile phone screen have a higher open rate than longer subject lines. According to HubSpot, email subject lines with fewer than 50 characters have a 12.5% ​​higher open rate than longer subject lines.


Emotional Subjects: Subjects that evoke positive or negative emotions, such as curiosity, interest, or urgency, have a higher open rate than neutral subjects. According to Adestra, email subject lines that evoke emotions have a 21.5% higher open rate than subject lines that do not.


Cases that include numbers or figures: Cases that include numbers or figures have a higher open rate than cases that do not. According to Campaign Monitor, issues with numbers or figures have an 11% higher open rate than those without.
It's important to remember that not all themes work for all brands or audiences, so it's essential to test and tweak to find the right approach for your target audience. Also, the content of the email must be relevant and valuable to the recipient to improve the open rate and conversion rate.
Conclusion
In summary, implementing effective email strategies, such as email list segmentation, email automation, and attractive email and subject line design, can help businesses improve their open rates, increase in conversion of subscribers to customers, improve the relationship with existing customers, and be reflected in the increase in business sales.
Contact Us
We'd Love To Hear From You!
If you have any questions or comments about this article or are interested in learning more about our business consulting services, we invite you to contact us. We'll be happy to assist you.
---
References:
Photo by Burst from Pexels: https://www.pexels.com/photo/person-using-macbook-374720/