Selling will always be a key activity for any business, as it is how you generate the profits you need to continue operating and keep growing. For the same reason, it is an activity that can often seem almost impossible to carry out successfully at all times.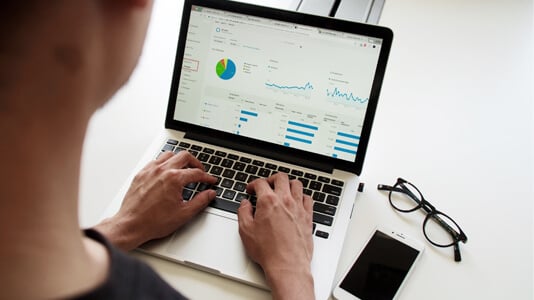 It is very common to see in businesses salespeople who cannot meet their quotas, lack of clear objectives, lack of control with customer contact data or lack of a proper follow-up process with prospects.
All of this may be because the team does not have the necessary training and tools to make this process more efficient.
If you want to accelerate and increase your sales exponentially, this article is for you. Learn about the CRM tools that will allow you to track sales leads more effectively.
How can you have a more effective sales team?
Next we will show you which CRM tools have worked best for us in our own process.
1. Email templates
Emails don't have to be a burden anymore. Instead of writing the same email over and over again to every new prospect, create email templates that can help you save time, and send better emails.
With email templates, you can have an email ready to go in seconds, you can even set properties to automatically type the prospect's name or last name, an email signature, among others.
2. Schedule emails
You can send your emails right away, but you can also schedule them to be sent on the day and time you want or is more appropriate. There are many tools on the market that can suggest when is the best time to send an email.
3. Email follow up
Have you sent an email to a prospect and you don't know if they opened your email or if they interacted with it in any way? You can hire sales CRM tools that allow you to track the emails you send, you will receive notifications the exact moment someone opens your email, you will be able to know if they clicked on a link and how many times.

There are also more advanced systems that allow you to send and track documents. If you send a document, you will be notified if they opened it, how long they read the document and if they shared it with someone else.
4. Call logging
There are some CRM for sales teams that allow your salespeople to make and record their sales calls, allowing managers to know how conversations with customers are like and whether there is a way to improve it.
5. Meeting scheduler
Scheduling meetings shouldn't require multiple emails. There are several types of APIs that salespeople can use to generate their own meeting scheduler link and share it with their prospects or clients. This way sales teams schedule meetings faster and avoid the trouble of having to send back-and-forth emails.
Meeting schedulers automatically sync with your calendar, so your customers/prospects can always find times that work for them and you.
6. Mobile devices
Mobile devices allow your team to perform various sales activities from anywhere and at any time, such as: receive notifications, register contacts immediately, make calls, send emails, among others.
7. Sales reports and analytics
Spent less time generating spreadsheets reports by doing them automatically from a specialized sales software. Get full visibility and forecast your future sales effectively.
8. Business Pipeline
Add prospects to your business pipeline with a single click, assign tasks and track the progress of your business in your company's sales funnel.


These are just some of the tools we use in our own team, but in order to improve your team's efficiency and see it reflected in your results, it is important to apply them correctly and explain how to best use each one.
How can we help you?
At TIS Consulting Group we take care of fully understanding your sales process, look for ways to optimize it and automate it, and then configure technological tools, like a CRM, that are fully adapted to it and ensure its success in your team.
Contact Us
We'd Love To Hear From You!
If you have any questions or comments about this article or are interested in learning more about our business consulting services, we invite you to contact us. We'll be happy to assist you.
---
References:
Photo by Campaign Creators on Unsplash